Legal notice
Marc Kalkbrenner
KuWeGu
Korbweidenstr. 52
26605 Aurich
Germany

Tel.: +49 (0) 4941/9839112
Fax: +49 (0) 4941/9839111
E-mail: here is the contact form

Sales tax identification number according to § 27 a sales tax law: DE243693560

Platform of the EU Commission for online dispute resolution: https://ec.europa.eu/odr

We are neither obliged nor willing to participate in a dispute settlement procedure before a consumer arbitration board.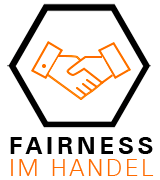 Member of the "Fairness in Retail" initiative.
Further information:
https://www.fairness-im-handel.de
Pictures and graphics:
All product images and graphics were created by us and are subject to copyright.
Use only after permission